Another year and another San Diego Comic-Con has come and gone, and with it comes a plethora of trailers, news, and soundbytes of everything geeky and cool that we're looking forward to.
It also was the source of a large amount of disappointment from the LGBTQIA community as the cast of Supergirl, which was surprising to me as I came home from a night shift, went to tumblr, and found it to be akin to this famous Community Scene.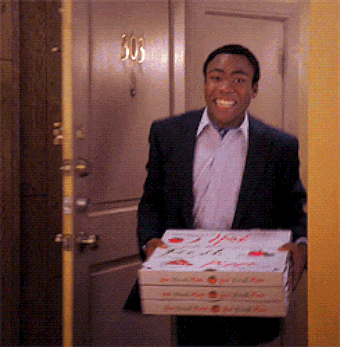 So what happened? Well, during a live stream Q&A with fans, most of the cast mocked the fan ship of Kara and Lena, dubbed by the fans as Supercorp. As Jeremy Jordan and Chris Wood, who play Winn and Mon-Eww respectively (don't care, that's his name), sang a song mocking the love between women, with Melissa adding in that Supercorp would never become canon (canon meaning something that actually happens on the show).
Fast forward to about the six minute mark for more of their content and Katie McGrath looking mighty not pleased.
Needless to say, people didn't take it well, and with good reason.
Bridget Liszeweski had this to say on the matter:
Kaitlyn Alexander, a non-binary actor best known for their role on the webseries Carmilla as Lafontaine, had some words as well:
And if one were to look up the Supercorp tag on Tumblr, you can see others expressing their rage, anger, and disappointment at the casts' mocking of a fan ship.
It's all the more disappointing because it's Supergirl, a show that, in its second season, had a wonderfully well written storyline about Alex Danvers coming out once she realizes she has feelings for Maggie Sawyer. It was heartfelt, heartbreaking, and wonderful all around, subverting some tropes and just generally being a great example of good representation of LGBTQIA people.
Melissa Benoist has been, up until this point, really positive and wonderful, and there's been tales of how good the show has been for families during its first season, where the story of adopted sisters and what makes a family really resonated with fans.
There was even this amazing, touching story about how a young fan who watched Supergirl's second season came into a comic shop asking for more, a story that was shared by Chyler Leigh on Twitter.
And lets not forget that Jeremy Jordan himself had a cousin who was forced to attend a boarding school where she was reportedly emotionally abused for being a lesbian. You'd think he would have more sense than to engage in the kind of joke that he did.
Overall though, I'm not sure that the cast realizes how badly they may have hurt themselves with this little song and dance number. LGBTQIA representation in media is still not the best, and fans have a long memory of how other shows have hurt them.
The 100 is now infamous for killing off Lexa minutes after she was with Clarke, and its ratings are in the tank because of the backlash. Agent Carter, Teen Wolf, and Once Upon A Time engaged in queerbaiting (the act of writing characters of the same gender in such a way to heavily suggest they might enter into a relationship), with Agent Carter and Teen Wolf being cancelled due to low ratings, and Once Upon taking a ratings hit.
Essentially, TV Networks, and their casts, should take more care not to alienate audience members. Not only is it cruel, heartless, and callous to do so to people who give their time and emotional investment to a show in the hopes of seeing themselves represented, but in this day and age, such groups of marginalized people can and do have power to exercise in ensuring a show is not as successful as it could be, even to the point of it not being renewed.
I love Supergirl, I really do. It was the only show who made me have faith in the S shield again, which has certainly been tarnished by the Ayn Rand styled politics of the writing in the Zack Snyder movies, and showed there's nothing to be ashamed of in being compassionate, kind, and considerate.
It's just a shame, and really disappointing, that the cast hasn't learned that.